SunBOX S – construction for mobile solar power.
A manual version of our Mobile Solar Container provides excellent value for money. Quick unfolding is possible thanks to a convenient scissor frame.

Manual unfolding.
The Scissor frame, mounted on the wheels allows for easy deployment on-site. Piece of a level ground is all you need to prepare this unit to work. In fact, two workers will be able to pull the frame out of the container.
Some technical information about SunBOX S.
Below you will be able to learn some of the key technical details about our container. Furthermore, if you want to learn more, please fill the form provided below.

Up to 84 m2 solar panels area.
A huge solar area in a 20' Mobile Solar Container gives you really significant power output. Despite its size, it is easy to fold and transport to any location with a level piece of ground.

Adjustable angle of solar panels.
In order to improve PV efficiency, the frame is designed in a way to enables an adjustable angle. It adds more flexibility to this design and helps better utilize installed PVs.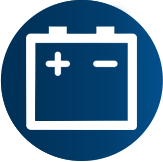 A place for battery and inverters inside.
We can build this container in a number of configurations. Also available as a turnkey solution with inverters and batteries already installed.

Easy transport.
Every unit comes in a form of a standard sea container. This attitude makes it a really versatile product. You can easily ship it to any location in the world. In order to improve container mobility, we recommend additional container lifting jacks.
Energy in previously unavailable places
Mobile Solar Containers open up new possibilities in areas with limited access to electricity. Easy transport combined with ease of use makes it a perfect solution to satisfy energy needs in remote areas.