Solar trailers – enhanced mobility of your PV farm.
Solar trailers come as a perfect solution to provide AC power anywhere with high sunlight exposure. That inexpensive solution is perfect for all kinds of emergency situations. It generates electricity in rural areas, provides power for water filtration purposes, and more. We design our solutions to be fully assembled and ready to work right from the start. It is also possible to provide custom solutions on request.
What should you know about Solar Trailers?
Here you can find some of the technical details about Solar Trailers. Contact our sales manager to learn more.

Up to 70 m2 PV area.
Solar trailers are highly customizable. We can prepare the frame to fit your own PVs. The maximum surface area currently available is 70 m2.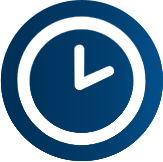 One person in 15 minutes.
Our solar trailers are equipped with manual-folding system. Reliable and easy way to unfold the PVs in as short as 15 minutes.
Besides our solar trailers, you can also find much bigger solutions in our offer. Check the link to explore our solar containers